Discord, and version 2.0.3
---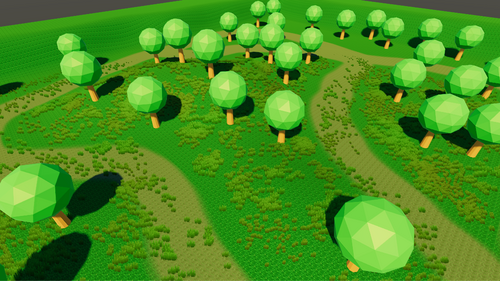 Hello everyone! Today I am proud to announce that 2.0.3 has been released. I released it a bit early as only 2/5 abilities are added in at the moment, but I wanted to let you guys mess around with the abilities that are there so I can start to get the balance right. Version 2.0.4 will have a ability for each character, so stay tuned on that.
Here are the current patch notes for 2.0.3:
Changelog 2.0.3
Ahh, got to love updates. It is about time! Hmm, what do we got this time.
New:
-Characters now can be distinguished by their looks.
-Characters have began to generate their own stories. Jennet Burchwood aka Time Master, got a little too close to a black hole which made her molecules break space time itself. This allows her to manipulate time and matter.
-New weapon: Hammer. The hammer is a great way to get enemies that are close to low health quickly with a good swing.
-New weapon: Healing Beam. Although contrary to the name, it isn't a beam, but a fast traveling bullet. The weapon is a great way to keep the tank alive while the higher damage classes take shots.
-Tank class now has a hammer.
-New class: Medic. This class is intended to aid in keeping players alive.
-(Kind of new) Readded different redicals and weapon images. This feature was removed during 2.0.2 accidently. The system it used to switch redicals and images never changed after being initially set.
-Began to implement abilities, one is Time Master's rewind. This allows her to travel back through time. This affects her health and location.
Changed:
-You are always on blue team now. With your enemies always on red.
-Your character name now has a outline instead of a background so it doesn't take as much space.
-Your character name now displays your team color instead of your character.
-Character speed was reduced for all characters. Average travel speed is 6-8
meters per second.
Removed:
-Weapon zooming has been removed for the moment. The sniper will get their own scope soon, that should be something to look forward to.
-Regen overtime has been removed. The exception is the medic class which has a passive regen.
-Removed class TF2 Scout.
Fixed:
-Fixed a bug which caused the custom game menu to not display the text in the fields.
Known Issues:
Characters feel slow.
Those are the patch notes for 2.0.3. Now, discord server!
So, because it is probably a bit difficult at the moment to get in a game with some one. I thought a discord server for meeting up would be a good idea! At the moment of writing this it isn't much, but I will work on it as time goes on. Hope you enjoy it :) https://discord.gg/TvN4D2q